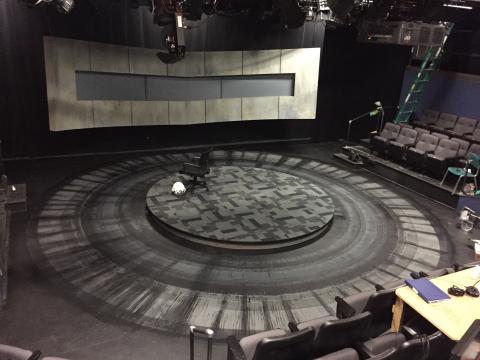 I stand at my desk, practice painting, visual rumination, sorting out color and action, dreaming of the theater.  A year ago I began painting at Kitchen Theatre. I have learned that I can make plans, and I dream the dream, standing at the desk, yet when it comes time to paint there is only action with no time to hesitate.  That is the nature of theater.   
My pursuits have taken me in many directions.   I didn't know I was a painter, yet I am!  How exciting.  It is also the nature of theater  that despite my attachment to each of these paintings, they exist only for a breif moment and then they are gone.. 
The sets you see in this gallery are the result of a rich colllaboration with many artists, begining with the playwrite.  The Scenic Charge, thats me,  puts the  final surface on things, tightening up the edges and completing the picture.   The physical world of the play  is brought into into real time, a credible vessel for the fragile narrative.