Scroll through the images above for whole clay show!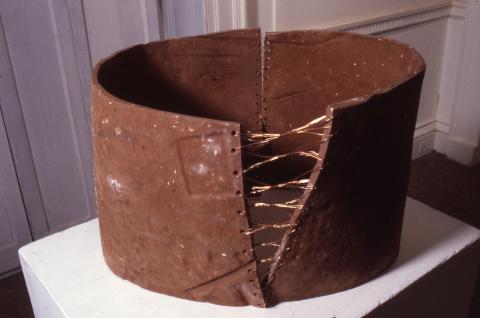 The first time I worked seriously in clay I was in a studio that was industrial in nature; Bethune Studio, University of Buffalo in the 80s.  The in-house aesthetic was pragmatic and formal bowing to the post modern heroes of action and physics, Carl Andre, Mark Desuvero and Richard Sera, lots of casting and welding, people building heavy things.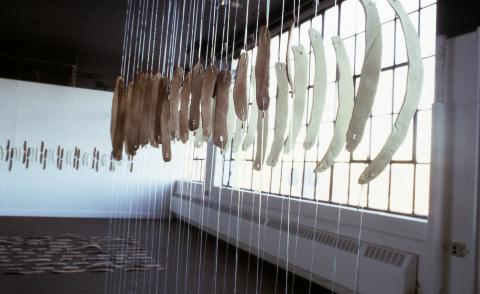 This milieu fitted my own formal sensibilities of action and objectivity. 
---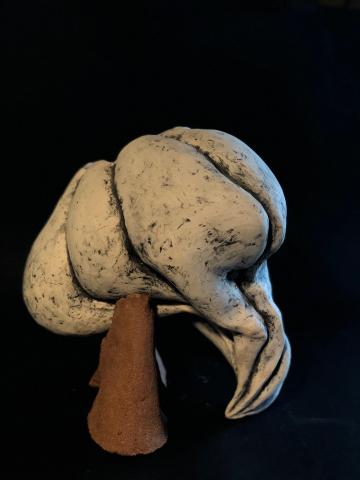 The shapes in this more recent collection refer to the body.  That is where I begin. Each form is spun up from an impulse. Each contains a small slice of an ecosystem, an environment that is miniature and alive, collected and organize, like my own body or that of a seed.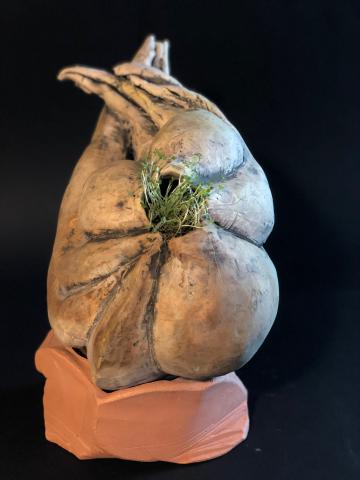 Yet these are impossible forms, without reference to gravity.   Desire and action, nothing extra, only the essence of the thing.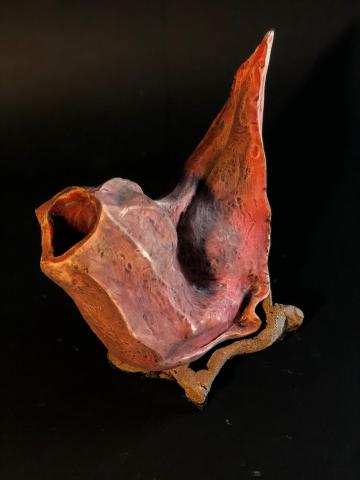 ---
In a recent series the pieces are chiminea, miniature earthenware  fireplaces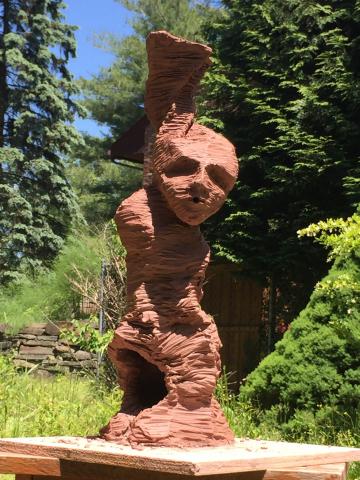 I was interested in the idea of the body as a container for fire.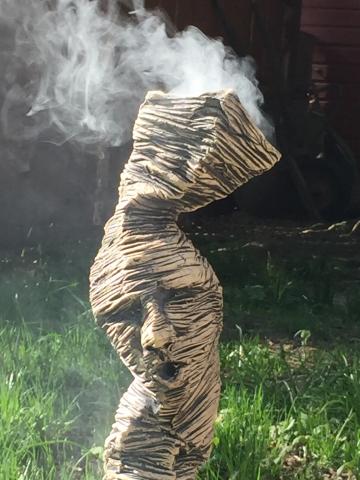 While keeping the nod to function, there is a sharp swing here towards the narrative, the objects becoming talismans of emotion and time and a location for restoration.